Joy Cowley has two writing desks. With her husband Terry Coles, she now lives in Featherson, Wairarapa, New Zealand, in a little cottage well suited to a couple of senior citizens; but they still have a house in the Marlborough Sounds where they lived for many years.
The desk in the Featherston is a converted bedroom and has a desk overlooking lawn, garden, and children playing in a quiet cul-de-sac. The desk in the Marlborough Sounds has a view of a bush-rimmed bay, green water licking a stony beach, wekas and seagulls and sometimes, a boat chugging to a mussel farm.
Joy and Terry needed to move from the Wellington apartment, when stairs and traffic became too much of a challenge for Terry. A bonus for Joy is that her lathe and woodturning tools are now a few steps from the kitchen door. Joy now has two certificates in woodturning and enjoys finding bowls, boxes, goblets and platters in lumps of firewood.
Joy sees herself as wife, mother, grandmother and great-grandmother. This is who she is; writing is what she does, and she has been writing for as long as she can remember. Her writing for children began with an after-school job in 1953 when she was 16, editing the children's page of The Manawatu Daily Times.
In the mid-1960s, when one of her sons had difficulty learning to read, Joy wrote stories for him and children with similar difficulties. Some of these were published in the New Zealand School Journals. Many were used as home-made big books in classrooms. By the late 1970s Joy and editor June Melser were working on the Story Box reading programme, published by Wendy Pye. Since Story Box, Joy has written more than 600 titles.
For almost three decades, Joy has travelled, attending conferences, visiting schools, and running writing workshops for people whose culture has not been adequately represented in their children's books. She believes that children need to see themselves and their own culture in their literature. Now, in her seventies, she needs to limit travel but she still enjoys contact with children through hundreds of letters each month. "The day I'm not longer in touch with young people, is the day I stop writing for them, because the energy flows from them and goes back to them."
Joy is a patron and trustee of Storylines, the Children's Literature Foundation of New Zealand (CLFNZ) and has written a book on writing for children, "Writing from the Heart," as a fundraiser for Storylines.
She also writes books of spiritual reflection and is a retreat facilitator.
When she's not writing, Joy likes to spend time with her husband Terry, her four children, thirteen grandchildren and great-grandsons Mateo and Ethan. She also enjoys cooking, spinning wool and knitting, painting, playing the piano and any activity to do with the sea.
Joy's Awards and Honours list.
For more on Joy, her work, and some writing advice, click on the links on this page.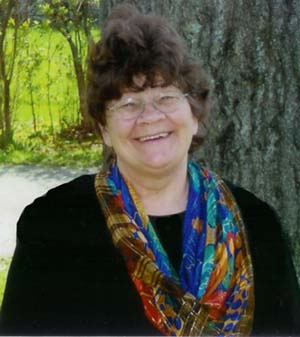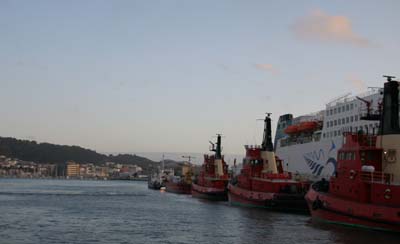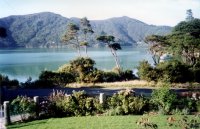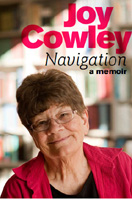 Joy Cowley,
PO Box 42,
Featherston 5740,
New Zealand